A few words from our General Manager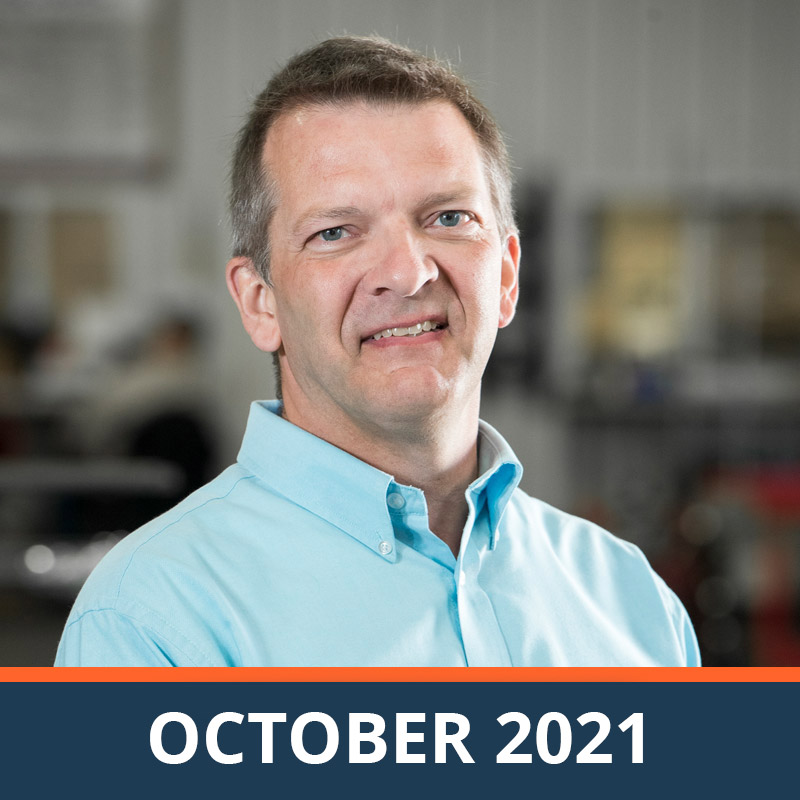 Fall is here and the 4th quarter is off to a fast start. We've had great weather here in Minnesota with warm days into October. We've also had great days going into fall for business as September was our best September on record for incoming orders. This October, the outlook is even better. It sure is nice to be busy. I appreciate our loyal customers and thanks also to our new customers for trusting ALMCO with your parts finishing & washing needs.
Being busy does highlight the supply chain issues we are still facing in the United States. ALMCO is working to minimize the impact on our supply chain by finding different suppliers, using different models of the same brand, or finding other part brands. There are frequent emails from suppliers that the parts we have on order won't be available until 2022. I have read and heard news stories stating that this should end by the middle of 2022. Until then, we will continue to find a way to get the equipment delivered when you need it, and we will keep you informed of any issues as soon as we know of them.
ALMCO is adding employees for Q4 2021 to account for our anticipated growth in 2022. We have a plan to increase staff by 16% this quarter. Adding more positions in scheduling, planning, and project management will help ALMCO to reduce lead times. These employees will also enable ALMCO to communicate more frequently with our customers for status updates on equipment orders or to process change requests. The goal is to further enhance our customer service and allow our customers to plan for equipment run-off trips and machine installations well in advance. In addition, ALMCO is adding more service and installation technicians as more customers are asking for assistance with installation and preventive maintenance.
ALMCO exhibited at the FABTECH Expo in Chicago this year. I was unsure how COVID would affect the number of people in attendance. Although the show seemed a bit smaller and less busy than usual, we had a good number of visitors at the ALMCO booth. I had many conversations with people that had current needs and active projects. We were very pleased with the number of new opportunities we received from attending FABTECH and are working to find part finishing solutions for those that stopped by to see us. Between in-person equipment run-offs and trade shows, it feels like we are taking small steps toward getting back to our usual business methods. Our Regional Sales Managers have been traveling again this year and if you have a project that requires deburring, polishing, or parts washing and drying please call us and we can schedule someone to stop in to review your project.
This is the last newsletter of 2021, our 75th anniversary year. It has been a great year for ALMCO.  Thank you to everyone reading this letter for your business. We are more focused than ever on providing quality equipment and valuable service to help your company be more successful. ALMCO has a long history of developing parts finishing processes and standing by our product. You can expect this commitment to continue. All of us at ALMCO appreciate and care about you and your business. I wish you a busy and rewarding finish to 2021!
Best Regards,
Tim Grahn
ALMCO General Manager