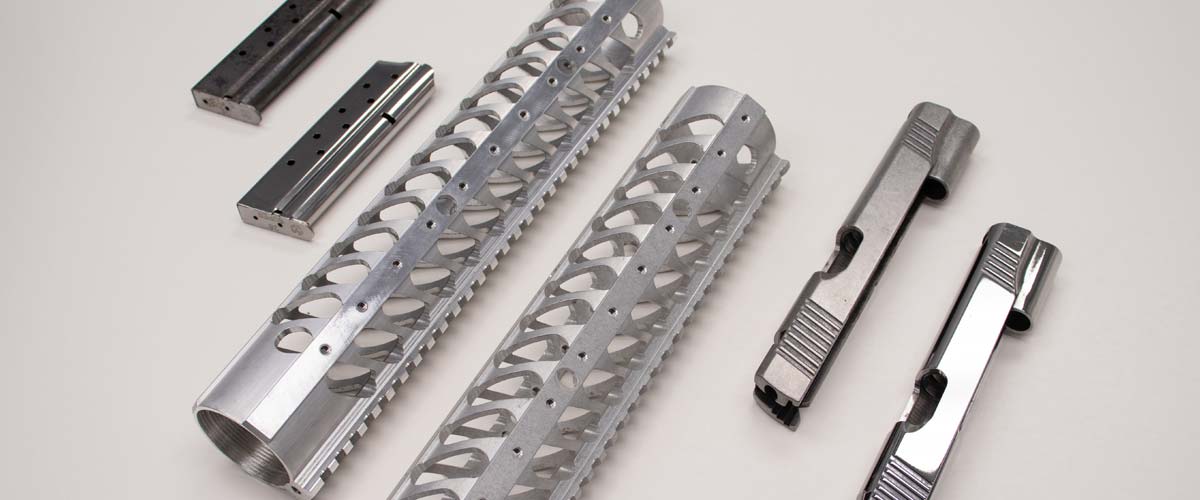 ALMCO Inc. has a long-standing history of working closely with those in the Firearm and Ammunition Industries. As part of our evolution and continuous support of our existing customers in these industries, we've recently acquired our Federal Firearm License (FFL), allowing us to expand our capabilities.  The FFL is a license obtained through the Bureau of Alcohol, Tobacco, Firearms and Explosives (ATF) and allows us to bring serialized gun parts into our facility.
Without this license, we were previously only able to work with specific firearm components. Now our team will be able to bring in serialized parts and complete firearms into our process lab for testing. "Acquiring our Federal Firearm License allows us more flexibility in the industry and an even greater ability to be a single source for our gun and ammunition customers," stated Jordan Loehr, National Sales Manager.
2022 SHOT Show Supplier Showcase
The timing of receiving our Federal Firearm License couldn't have been better, as a few members of our sales team recently attended the SHOT Show Supplier Showcase in Las Vegas, NV from January 17th-18th. The SHOT Show is the nation's largest event for professionals in the sport shooting, hunting, and outdoor industry.
"Our team has attended the SHOT Show Supplier Showcase for the 3 years. It's been a great way to get in front of our customers and showcase our capabilities", stated Jordan. Our team was able to discuss with potential and existing customers about how acquiring our FFL has expanded our capabilities when it comes to testing and proving out processes. By being able to bring complete firearms into our facility, we're able to fully test out and improve processes. This gives our customers even greater assurance that the finishing process we achieve in our lab will be the perfect solution for their specific project.