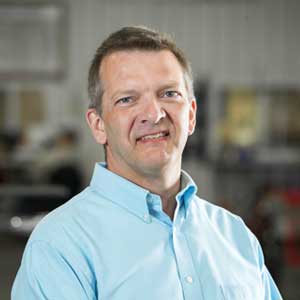 Happy Spring from ALMCO!
This year started out with a bang. Improvements made in 2022 to minimize supply chain issues started paying off in the Second Quarter of last year and continue to gain momentum in 2023. Shipments have been steadily increasing while on-time delivery performance hit 97% in March. The First Quarter of this year was very successful in nearly every area. Thank you to our new and our returning customers for your business.
We continue to hear from nearly all our customers that they are busy. Our sister companies are also busy. However, there are still indicators pointing toward a potential recession. I hope that we avoid this, as manufacturing has been challenged plenty since COVID. I have read that the United States may experience a "soft landing" instead of a recession.  ALMCO and our sister companies have developed plans designed to keep our employees secure and our companies strong in the event of a recession. We feel that we are well positioned to provide the same level of service regardless of the economic condition.
Hiring has become easier also in our area as we have been seeing more qualified applicants than in the last two years. The timing is good as we have a few more long-time employees planning retirement in the next year.
Melody Munden is planning to retire at the end of June. She has been with ALMCO for 44 years and is currently the office manager, administrative assistant, problem-solver, and backup for several positions. She is also the voice of ALMCO when you call our main number. Melody has been a key member of ALMCO since before I started here in 1987, and her knowledge of ALMCO is unmatched. She truly knows about all areas of the business and where to find the answers that our customers are looking for. Please join me in congratulating Melody on her upcoming retirement.
ALMCO recently built and shipped two carousel washers since the last newsletter was written. These washers incorporated a drive system that was new to ALMCO. This drive resulted in a much more positive rotation of the turntable from station to station, which reduced cycle time between parts and increased throughput. The accuracy with this system was also incredible, as it allowed nozzles to be positioned very precisely to target key areas. The success of these washers has inspired our sales group to look for more applications where a carousel washer may be a better solution than a belt-style washer. ALMCO makes many styles of washers and nearly all of them are custom designed for the application and space our customers have available. If you have a washing application, please call ALMCO or reach out to the Regional Sales Manager for your area.
For all your parts washing, deburring, and finishing needs, please check out our website at www.almco.com.
I hope the weather is good for your spring plans and I wish you well!
Best Regards,
Tim Grahn
General Manager