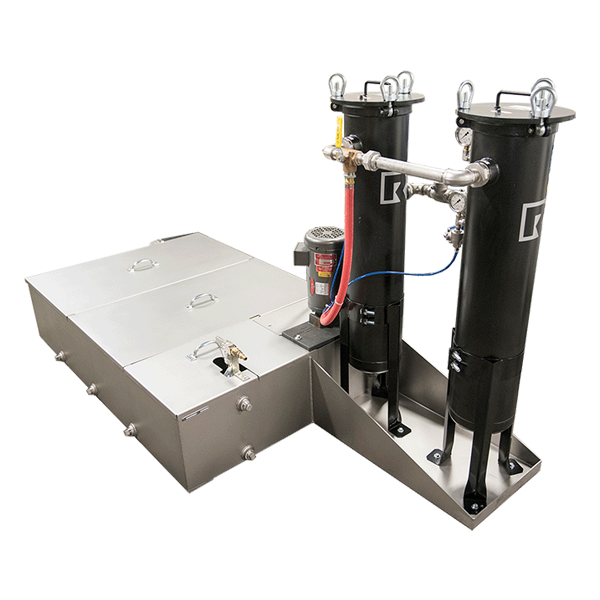 Features:
Multiple standard tank capacities from 50 – 200 gallons
Internal baffles to trap oil and solids
Connection ports for incoming fluid and drains for compartments
Options:
Variety of pump sizes and types
Bag Filtration System (mild steel or stainless steel)
Stainless steel plumbing
Caster wheels for mobility
Quick disconnect fittings
The ALMCO Sediment Tank is a very cost-effective solution for users that have a single deburring machine. These tanks may be used to allow solids to settle out prior to discharge into the drain or they may be equipped with a pump to recirculate liquid to the finishing machine for extended use of compound. This saves significant cost over discharging directly to the drain. The tanks are available with a variety of pump types and options, including bag filter housings to filter particles from the recirculating liquid.
| Model No. | Tank Capacity (Gal) | Tank Measurments |
| --- | --- | --- |
| ST-4-50 | 50 | 49 x 27 x 13 |
| ST-4-100 | 100 | 60 x 40 x 13 |
| ST-4-200 | 200 | 110 x 34 x 18 |